Welcome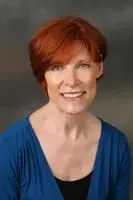 As a practical, systemic therapist with an extensive background in business and law, Kathleen is able to bring a unique perspective to her approach in providing organizational consulting and change. As part of her consulting work, Kathleen provides coaching, training, workshops, and seminars on Leadership, Team Building, MBTI (Myers-Briggs), Communication, Dealing with Change, Leadership & Management, Innovation and Motivation, and Developing a living Mission, Vision and Values for your organization. She is additionally available for mediation of business disputes, particularly regarding family owned organizations.
In her work as a Family Therapist, Kathleen provides support with insight and feedback to help clients address current challenges and long-standing issues. With sensitivity and compassion, families resolve conflict, work out painful life circumstances and improve relationships.
With an integration of complimentary systemic methods, she draws from a selection of styles and techniques to incorporate what is most helpful for each situation. Together with each client, she works to build on strengths and achieve life and organizational goals.

Kathleen is a Licensed Marriage & Family Therapist, Business Consultant, Title 26 GAL, and trained Mediator. Kathleen is an international public speaker & facilitator on multiple topics regarding leadership, core values, ethics, culture, psychology, conflict and personality.